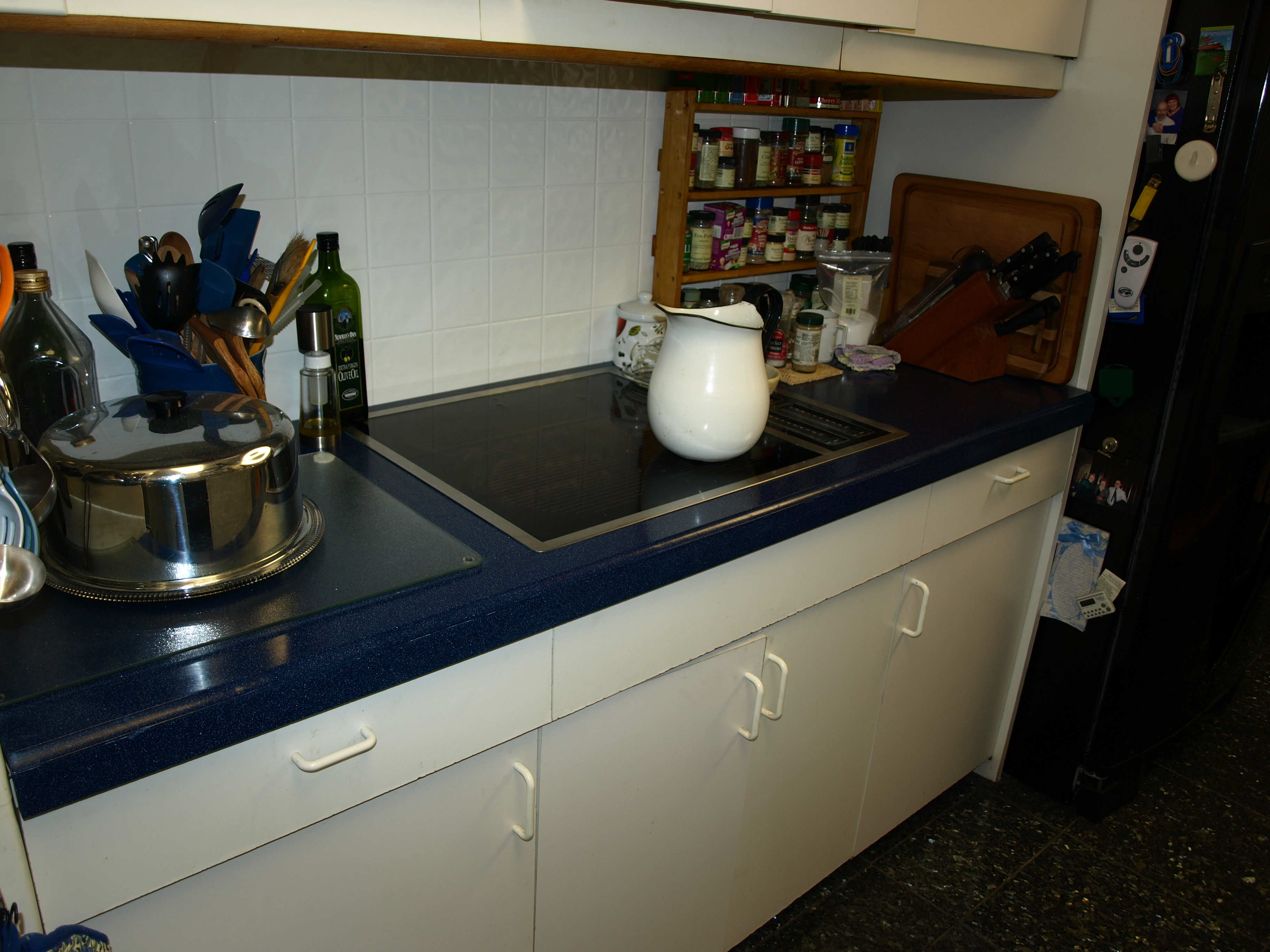 First task completed:

Induction stove
Avonite Section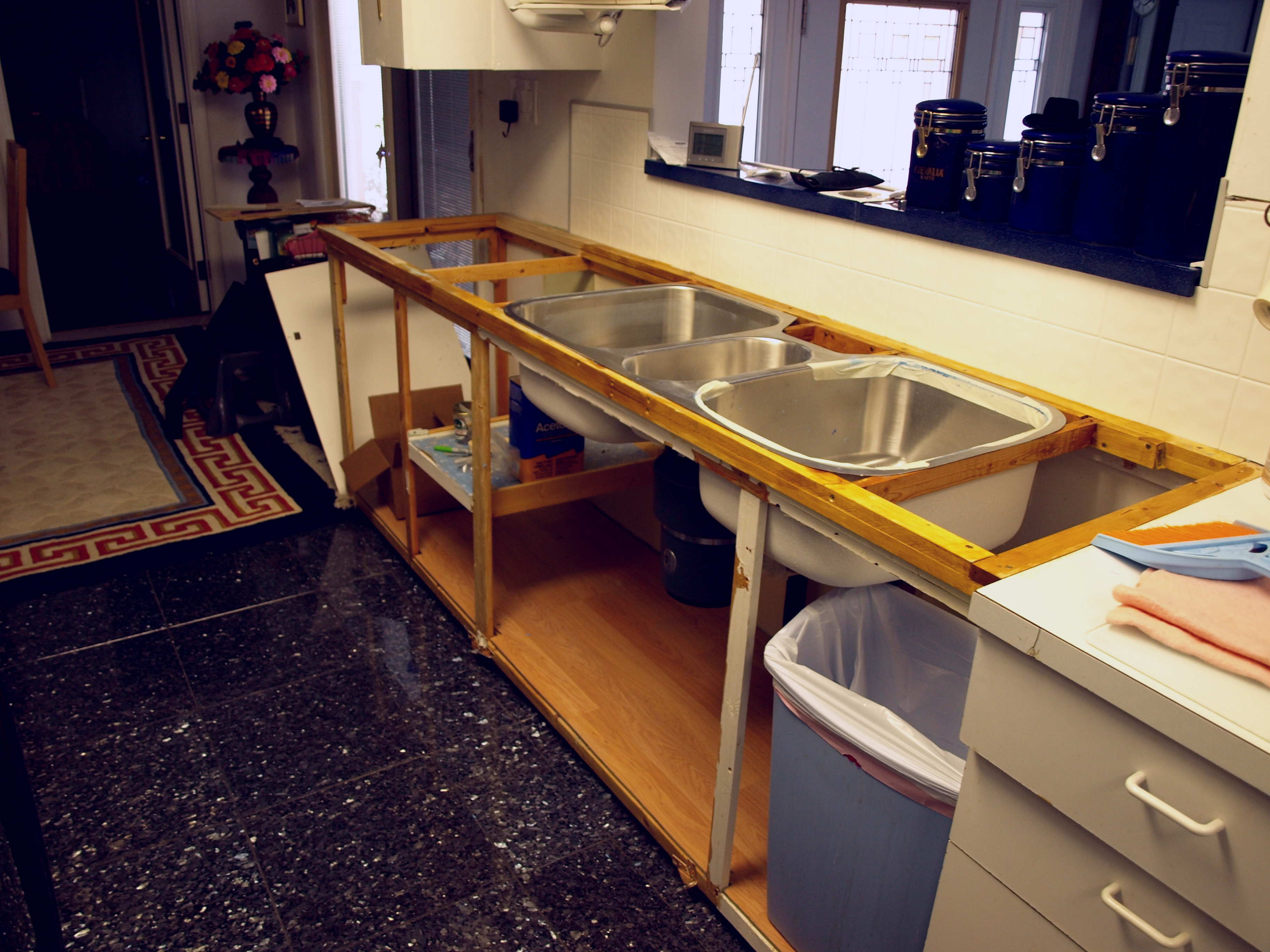 Next task
3 bowl sink 6' left of
original sink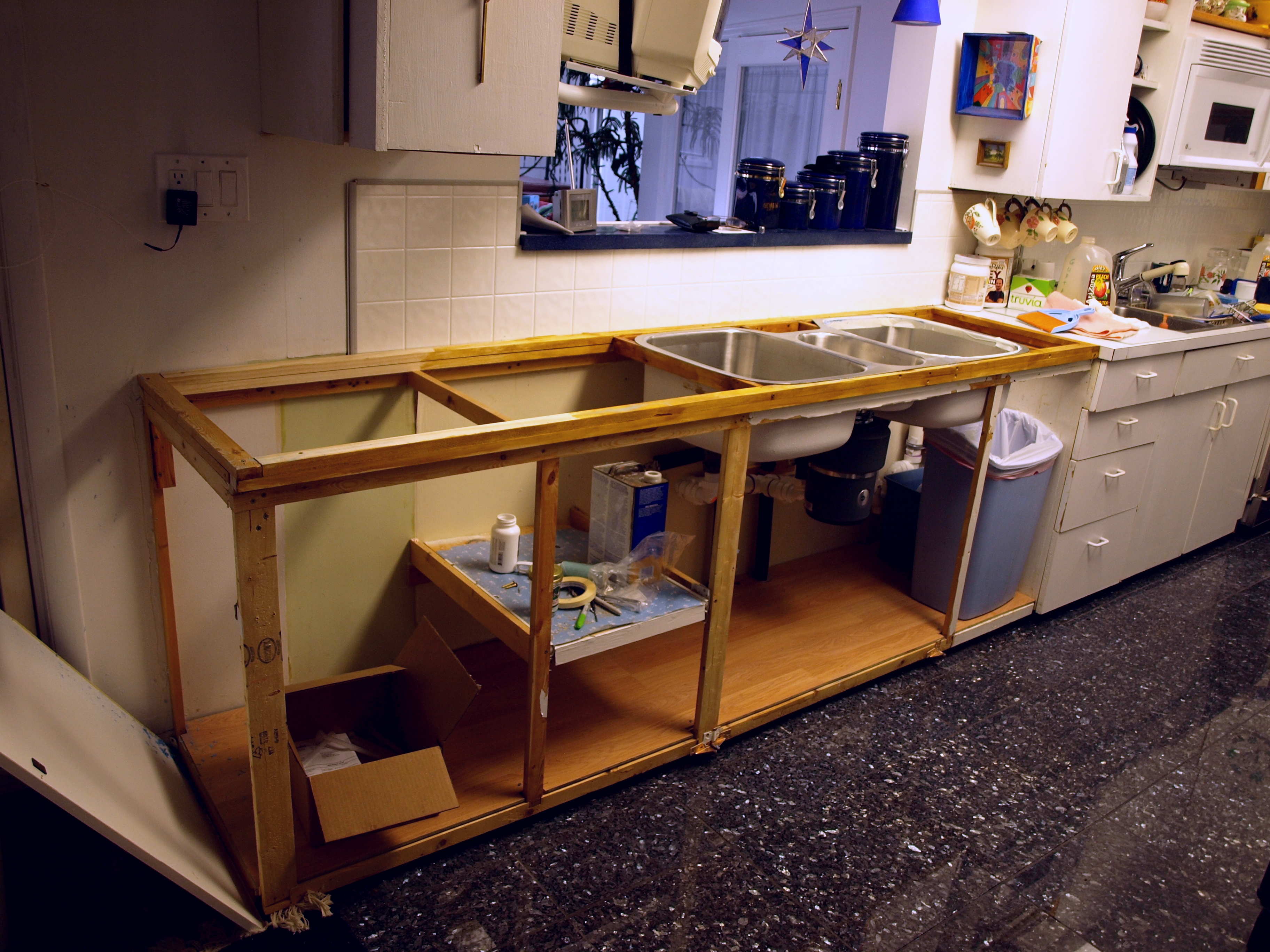 Shot of newly built
sink cabinets. All
wood is treated with
shellac


New disposer and
plumbing in place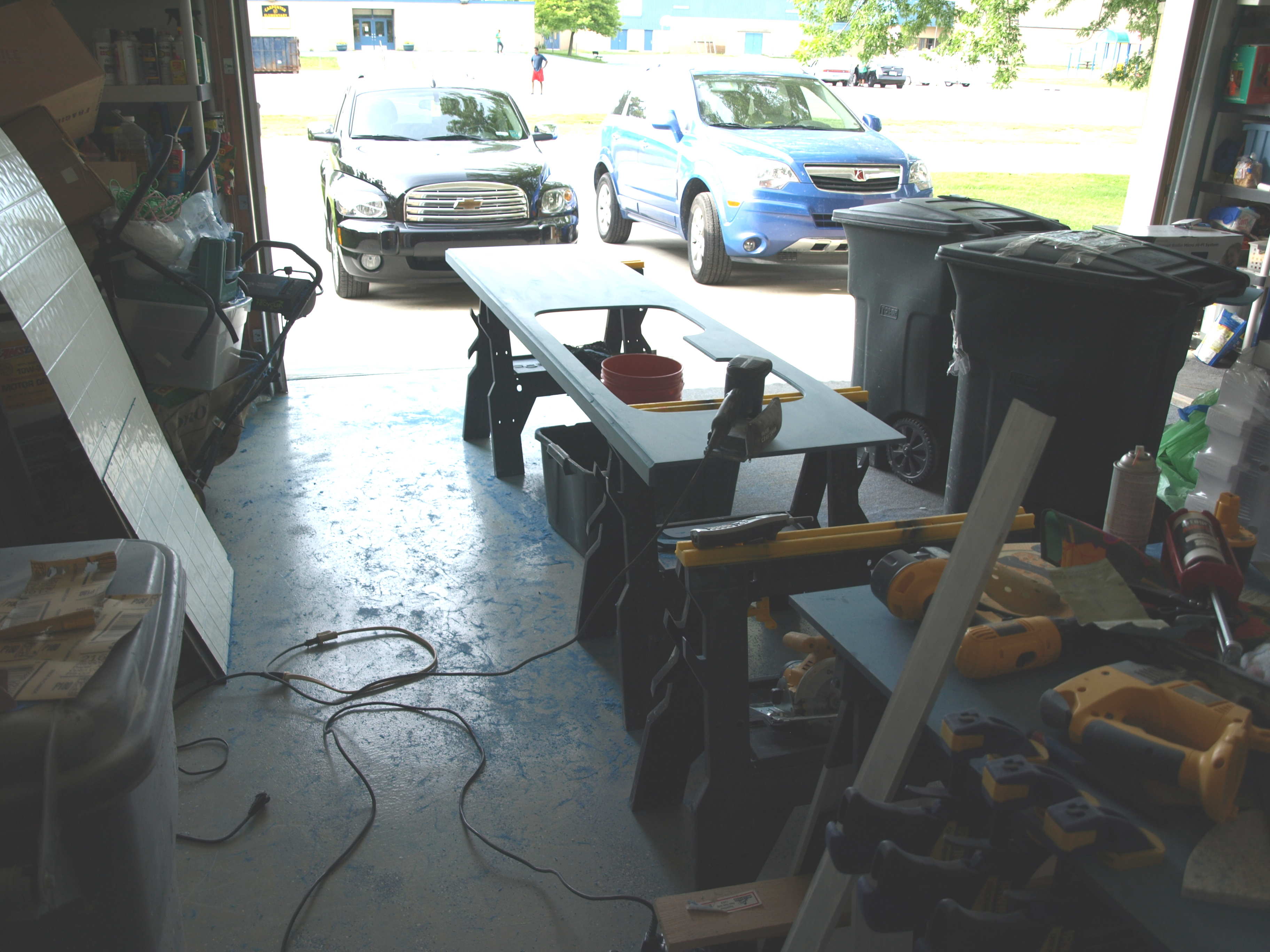 Some indication of
the chaos that
surrounded this
undertaking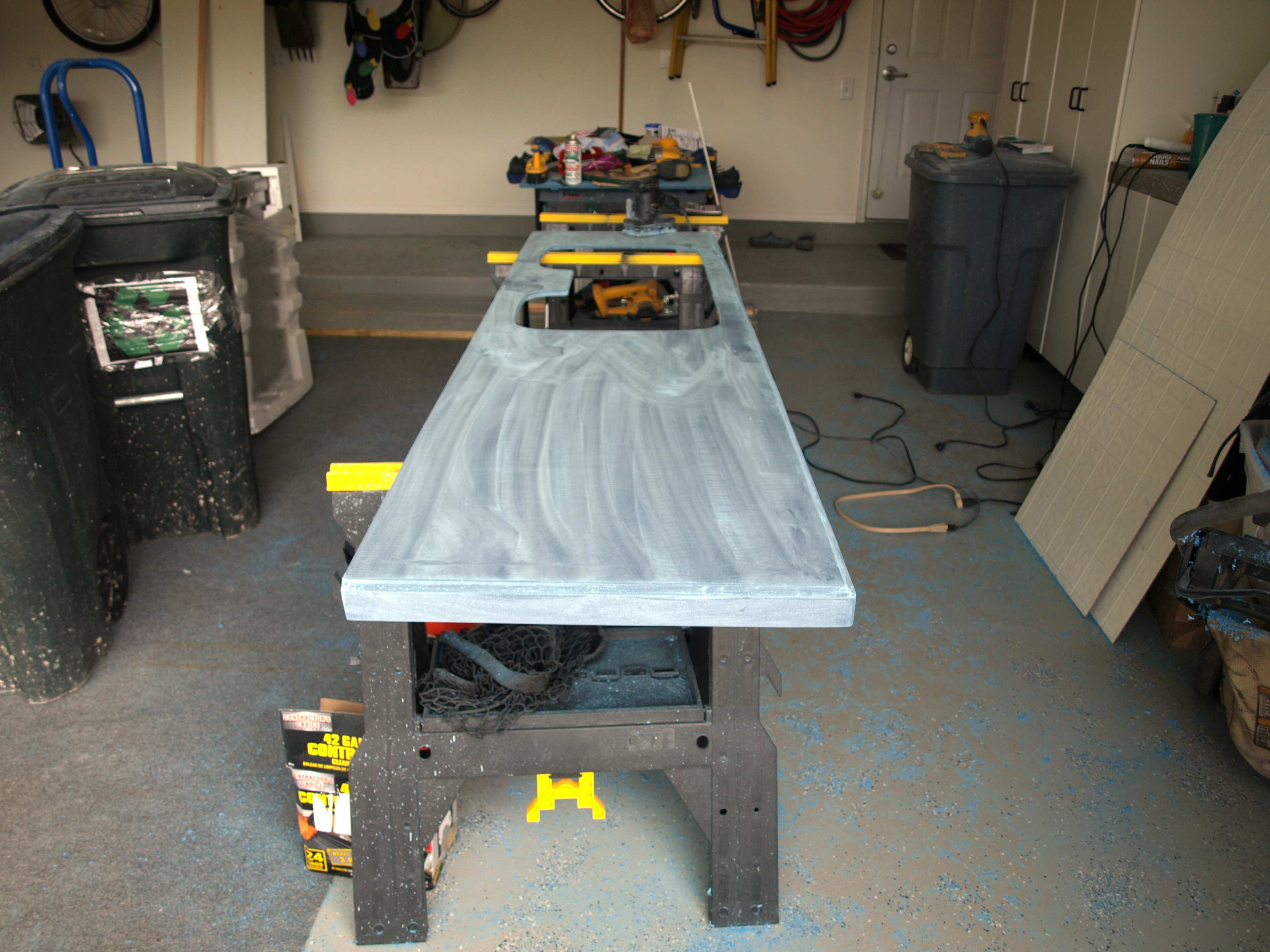 This will be the sink
counter. The freshly
sanded surface is
white. When Polished
it will be the color in
the next photo.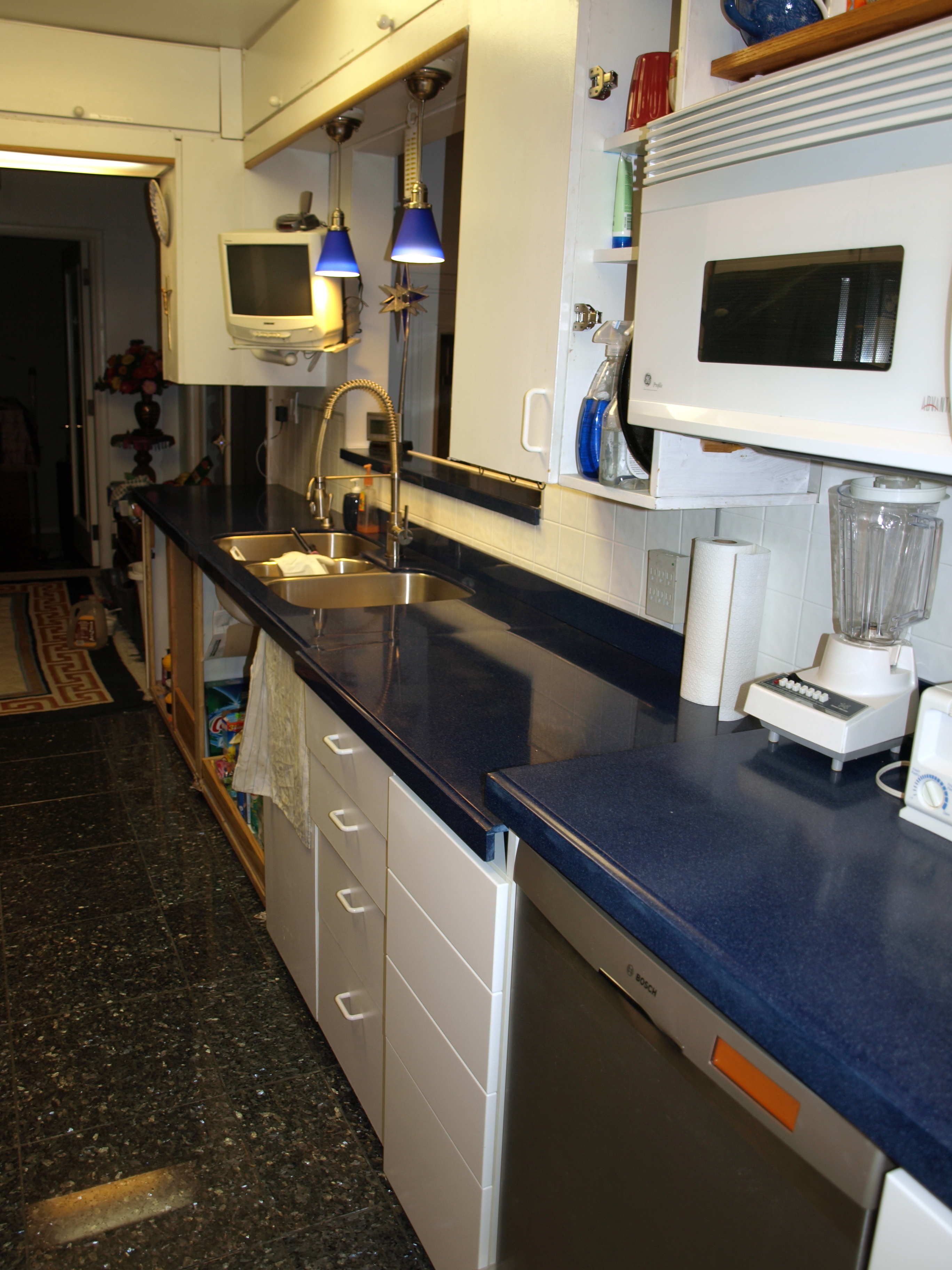 This is the sink
counter in place. The
dishwasher is where
the old sink was and
the microwave is in
its final resting place.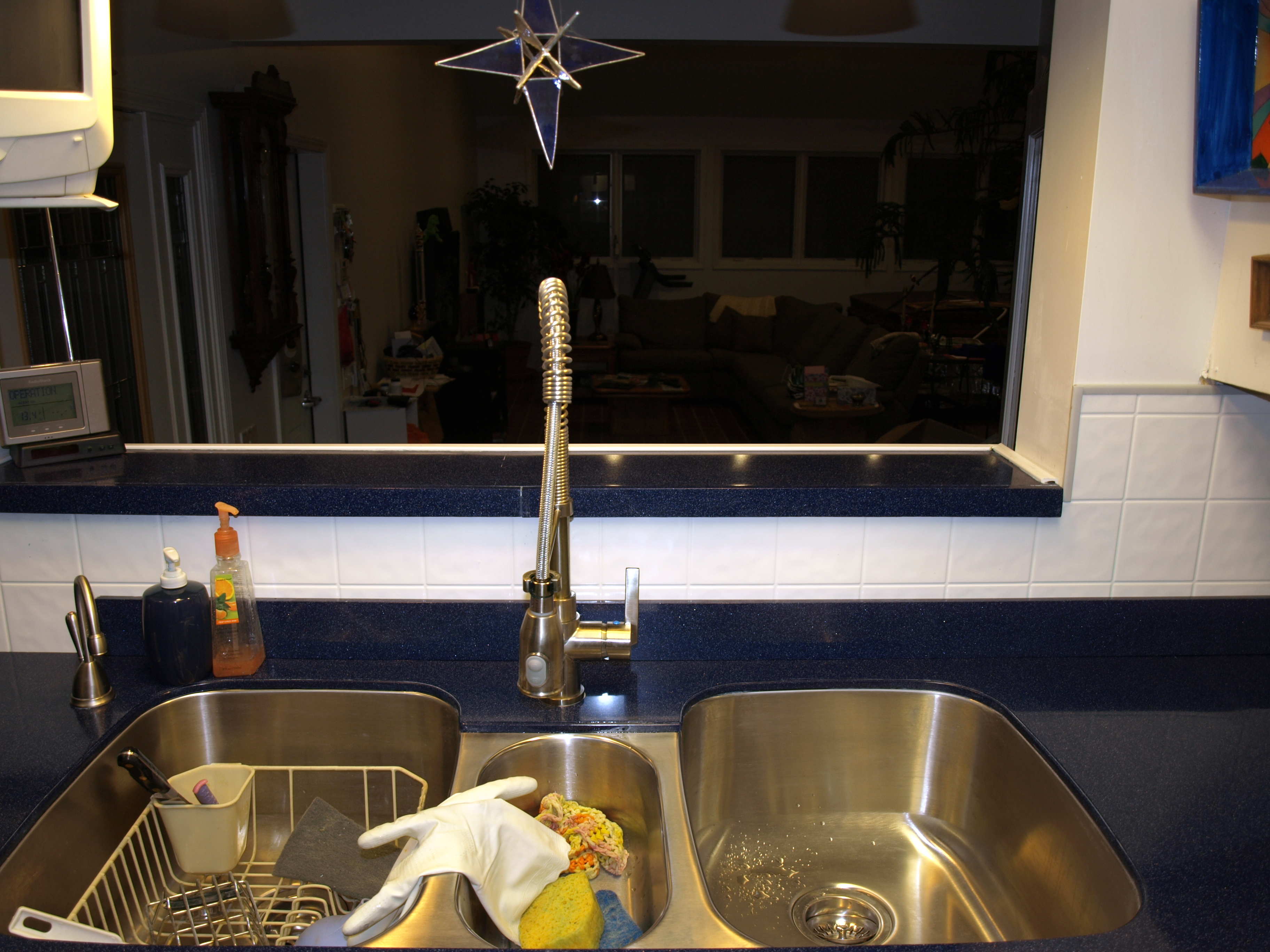 The goal of this project
was to improve the
usability of the galley
kitchen.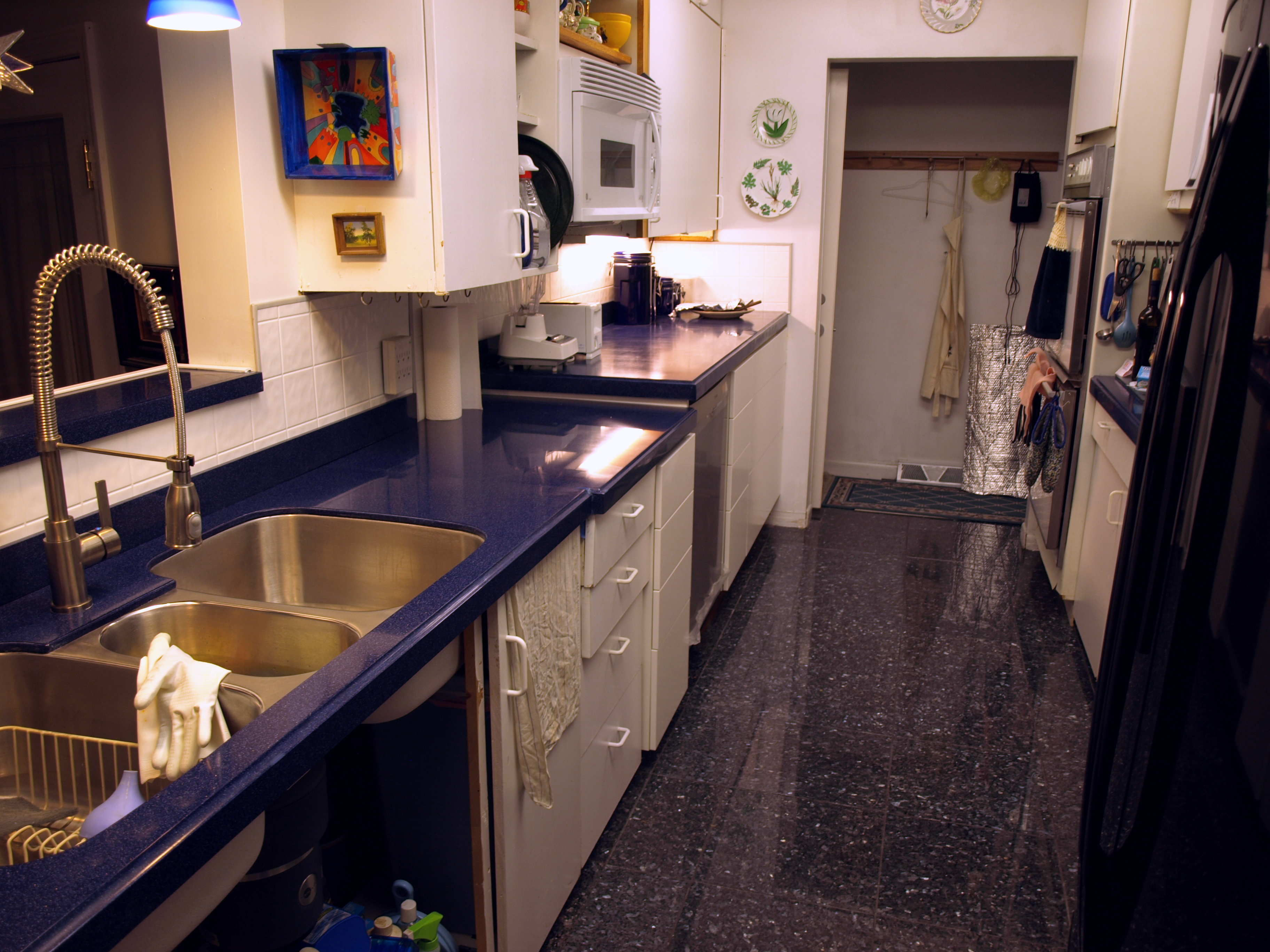 Full view of the
kitchen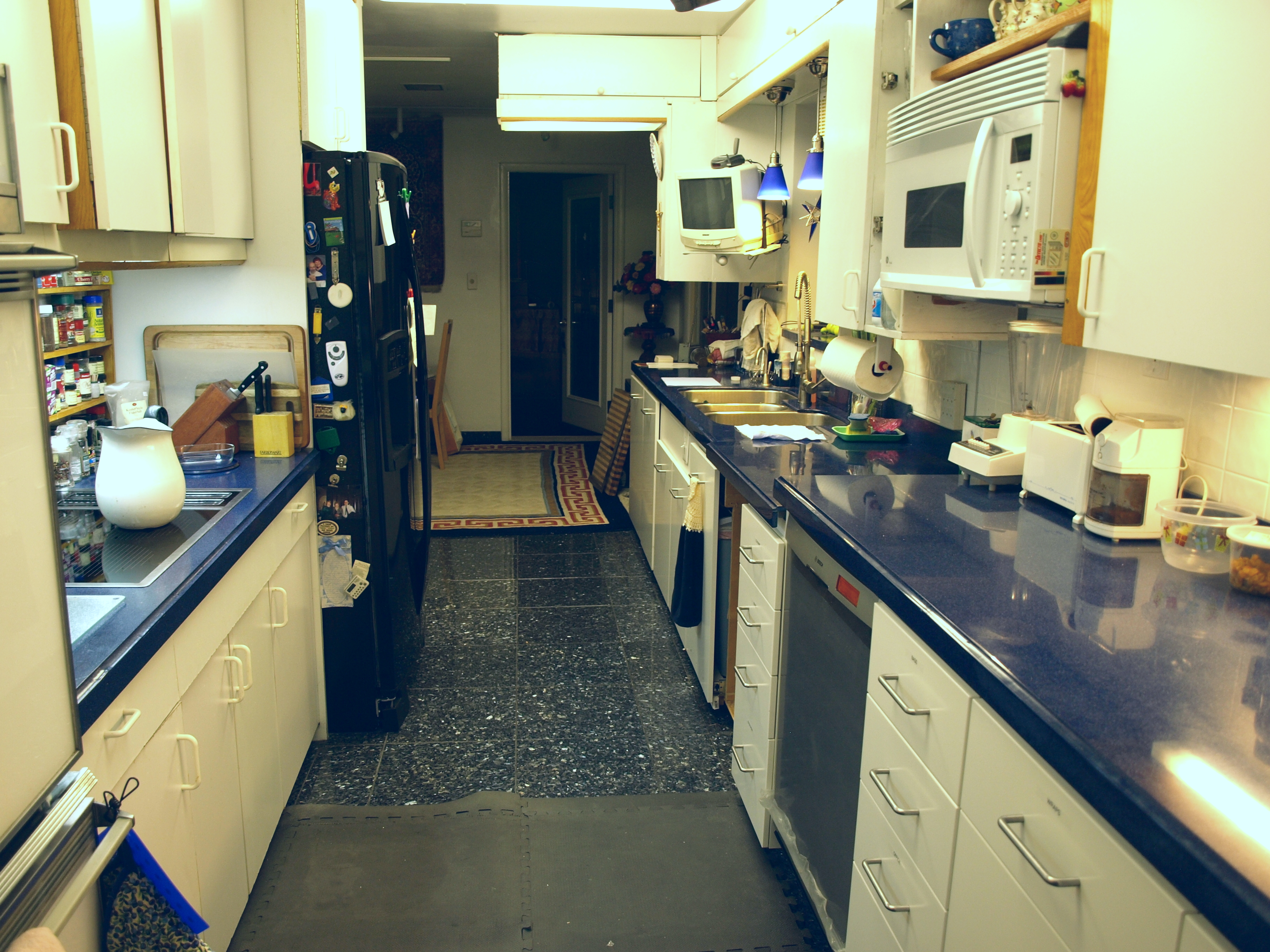 Final view of kitchen.
Floor is Blue Pearl
Granite installed by
Bradley 6 years
earlier.