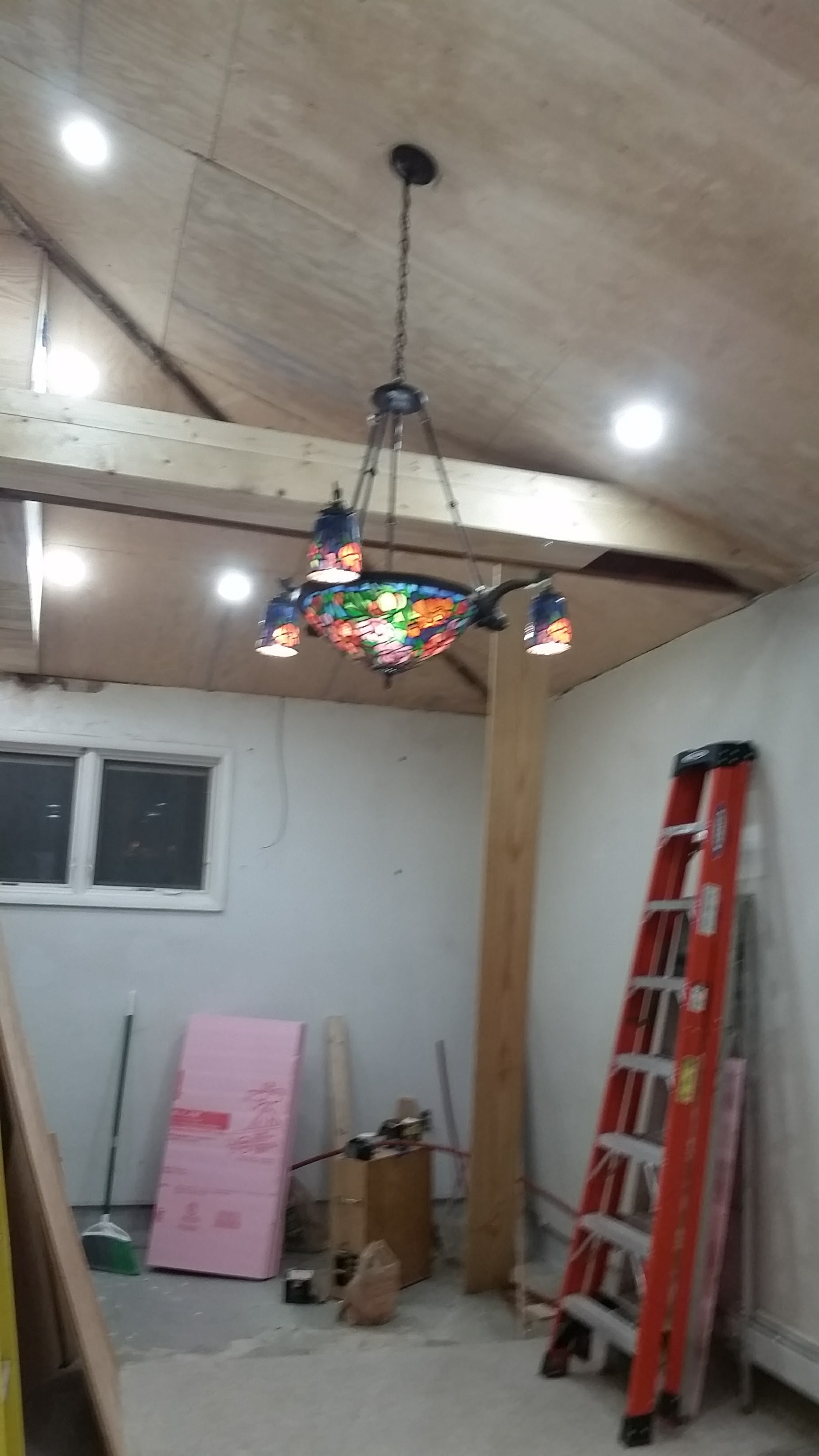 In April 2015, the choice was to replace the plaster or
cathedral the ceiling. With a cathedral ceiling, it was
possible to put a loft over the dining room. This
allowed the blower to live in the loft and the
hollow beam to carry wind
from the blower to the instrument.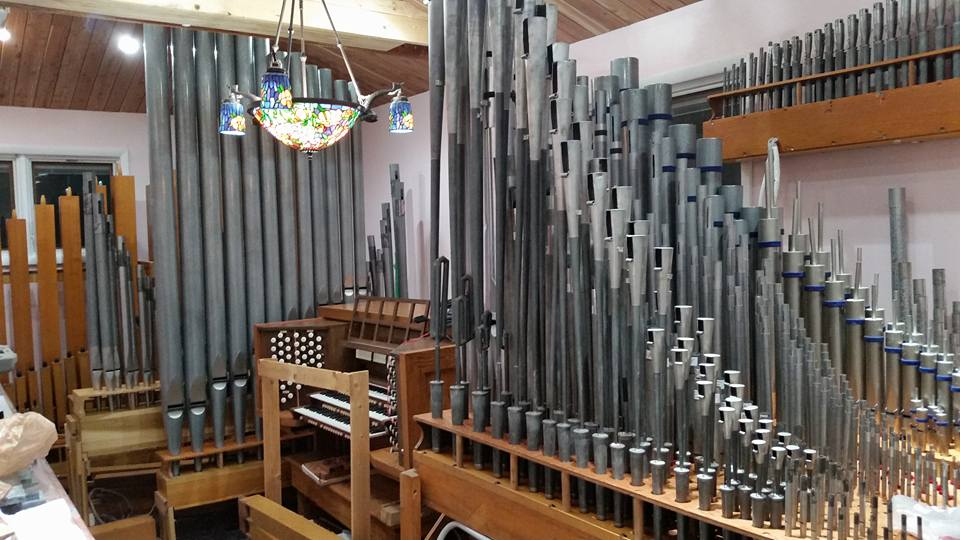 In May of 2016, the ceiling is completed
with 1" aeromatic cedar. The floor is Blue Pearl.
Hyrdonic heat runs along the back and left walls
and in floor electric heat is installed. A separate
mini-split air conditioner is placed overhead.
The room has a new 100A box, ethernet, and
full alarm. The non damaged pieces of the
instrument on the right. The console,
wind chests, and new pipes were purchased from
a number of places.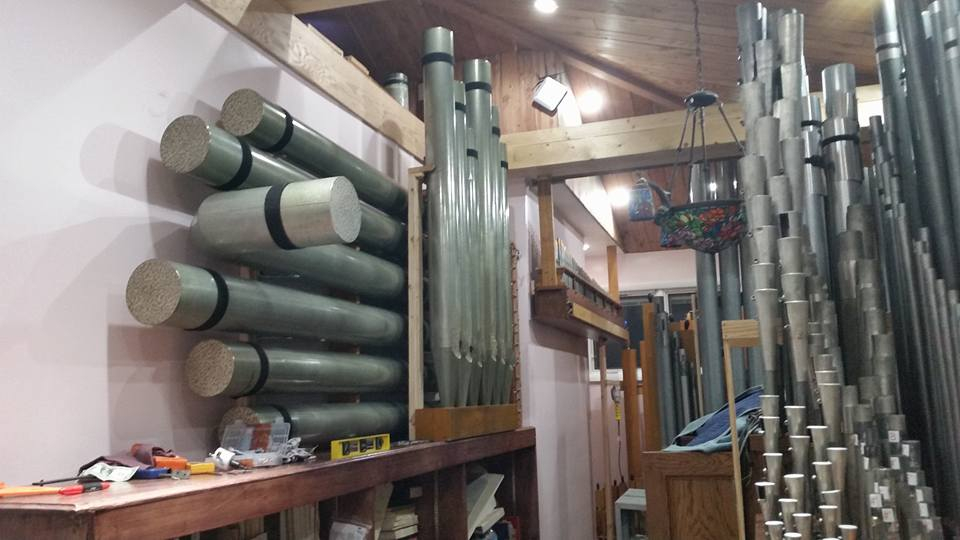 The 16' Bourdon pedal pipes and the Plein Jeu IV.
In September 2017,the instrument is playable and the casework has begun.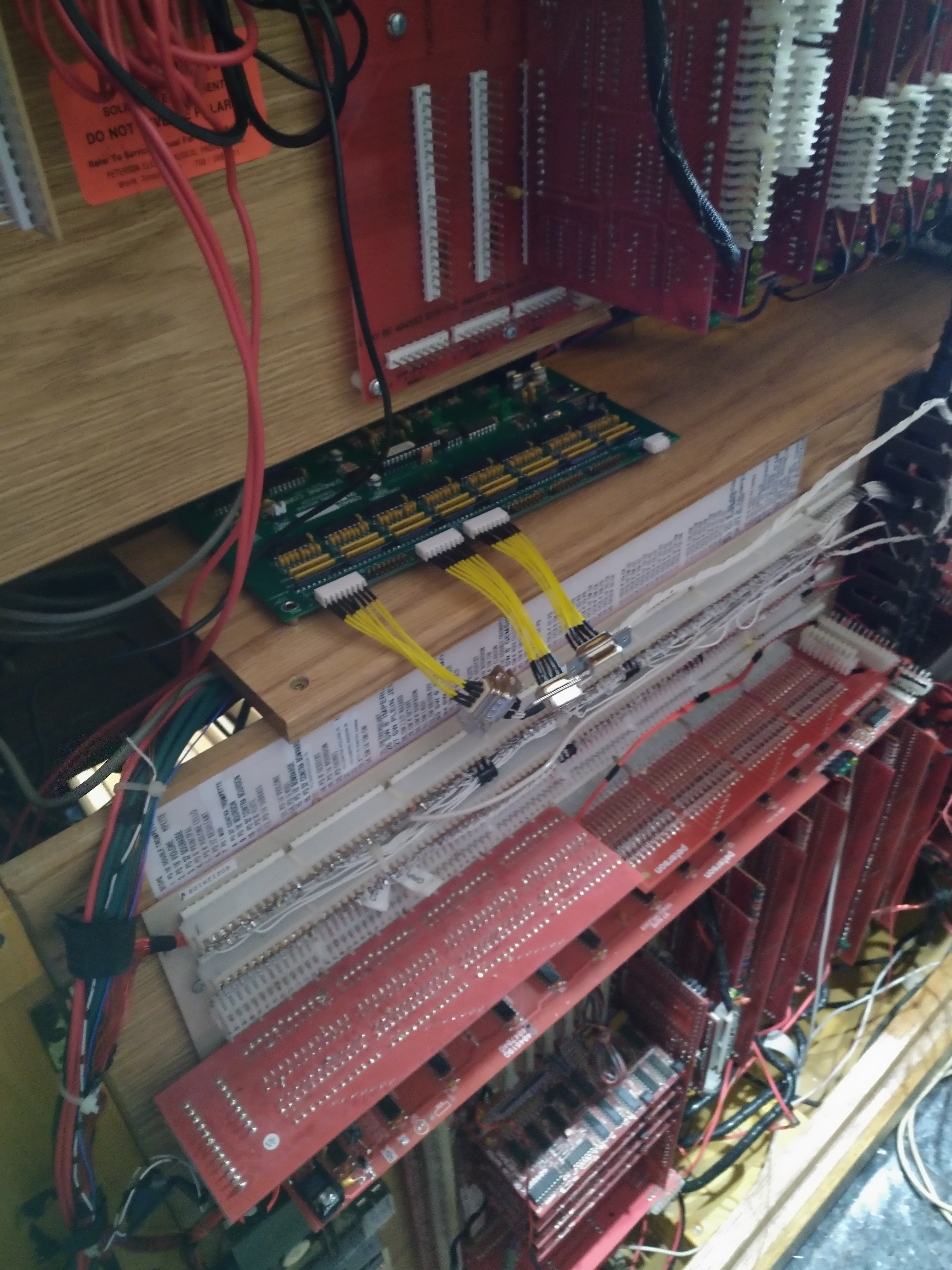 This is not just a woodworking and plumbing project.
More than 80k solder connections were required
to make Cirah (the organ) sing again.
This included a total refit of all the console electonics
new midi drivers, and hand built connectors.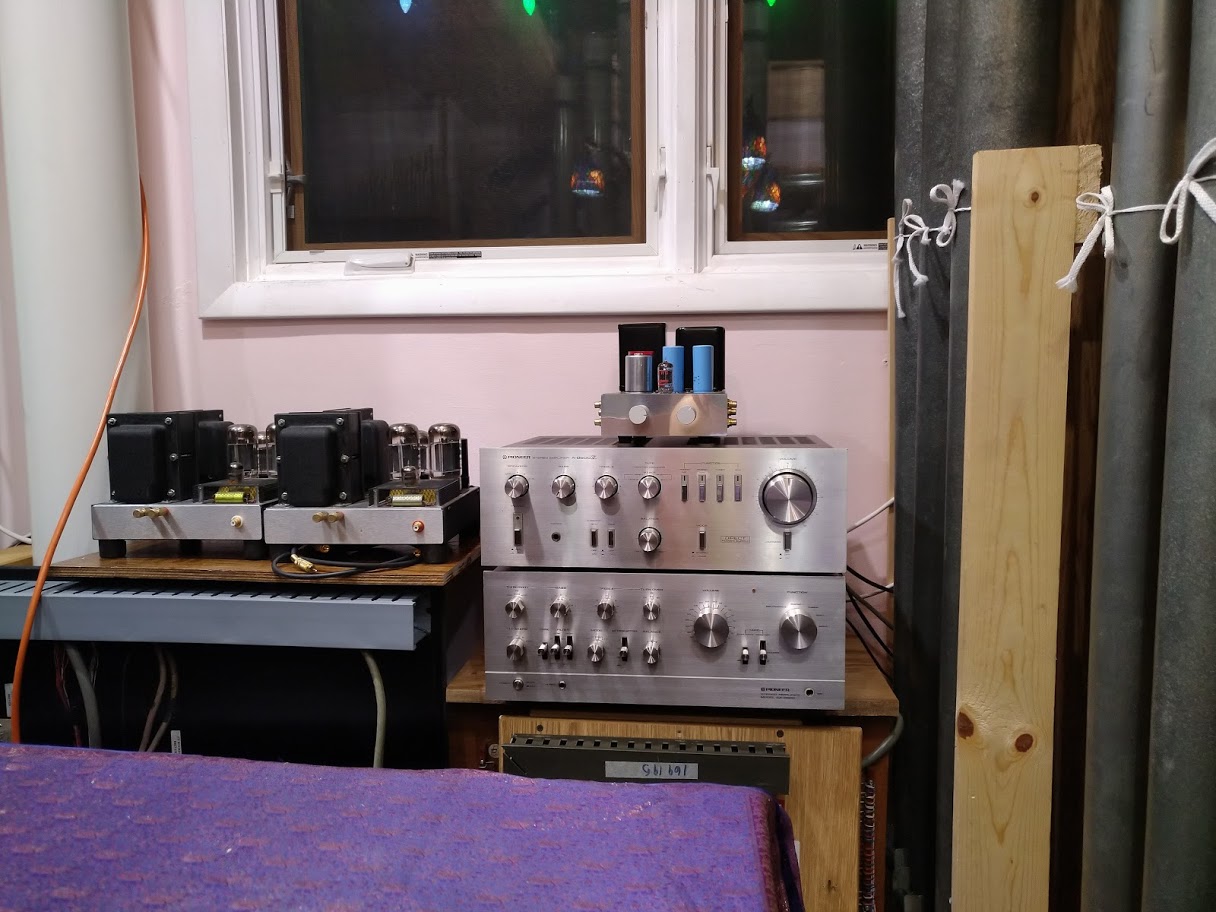 June 2019 Amplification for the instrument. Pioneer 7400 for Swell chute speakers
Pioneer 9400 for the Choir speakers.
Two Dynakit MK-IV tube amps for the great speakers.